SCHOOL PROGRAM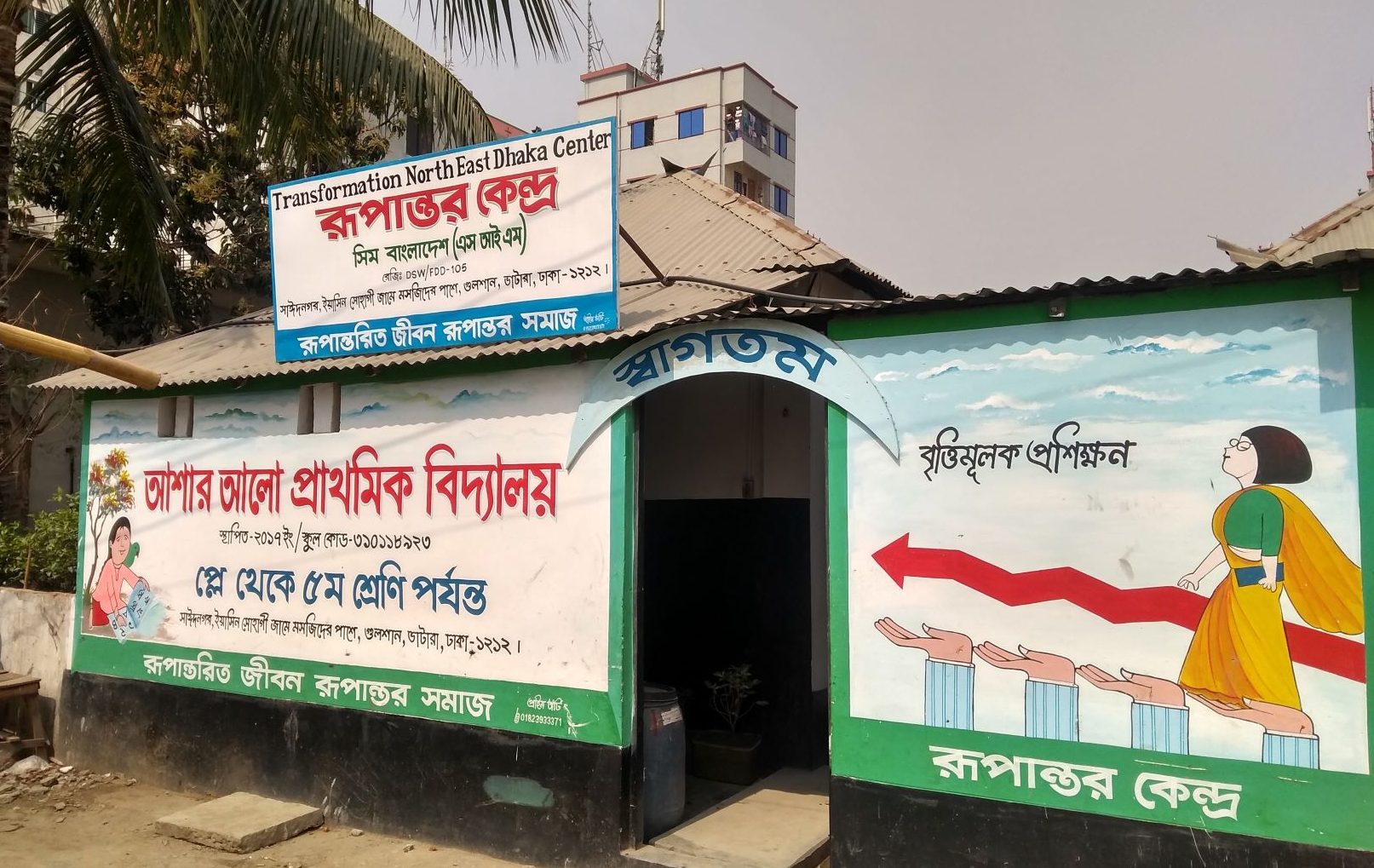 Greetings from Transformation North East Dhaka Center (TNEDC)! Our project has now been running for  more than five years and is developing step by step. Our vision is to sustainably develop and transform  the local community in which we work. The local neighborhood consists of slum dwellings housing low income families. Except for living on a low income and dealing with poor housing conditions, many families  struggle with family violence and substance abuse. TNEDC is reaching out mainly to children and women  in the area. We believe in transformed individuals, who can transform their families, and their  communities.
Primary School
TNEDC runs a Primary School called Ashar Alo Primary School; Ashar Alo means Light of Hope. The  school starts form play group and runs up to class 5.  Many students in class 5 are already teenagers, as they  started school a bit later. This year we have 145  registered students, although for some students it's a  struggle to attend school every day. However, the students who attend regularly love their school! We  employ three full-time teachers and one part-time  teacher; all are local women who love the students and work hard six days a week. The school week runs from  Saturday till Thursday, with only Friday off.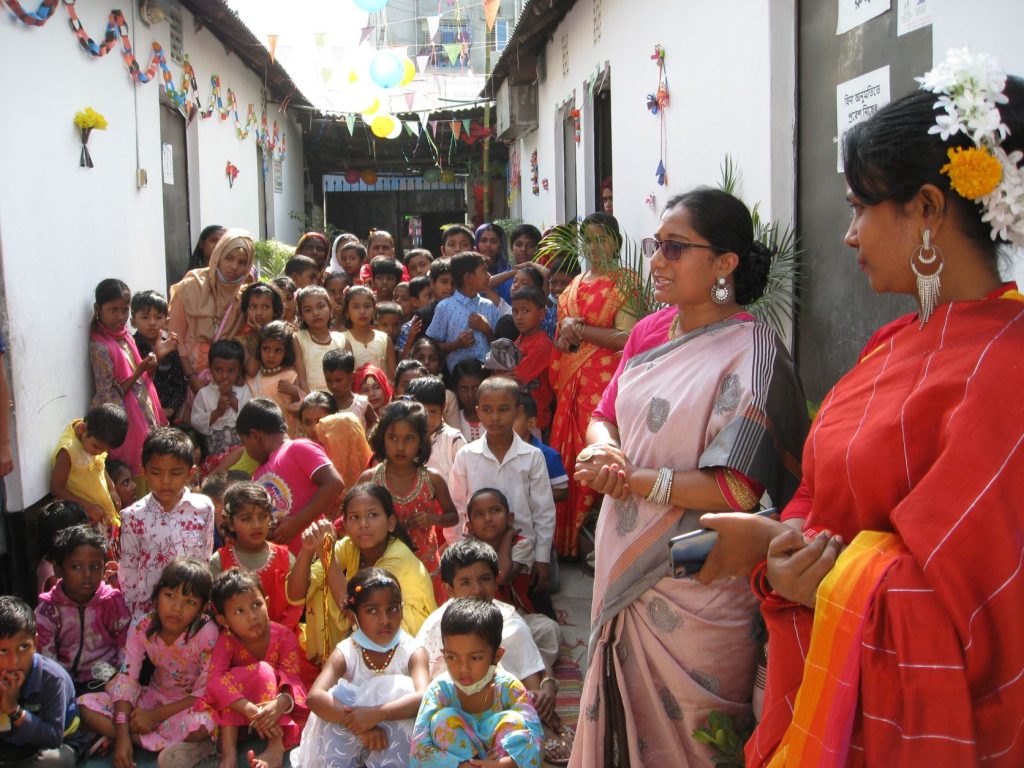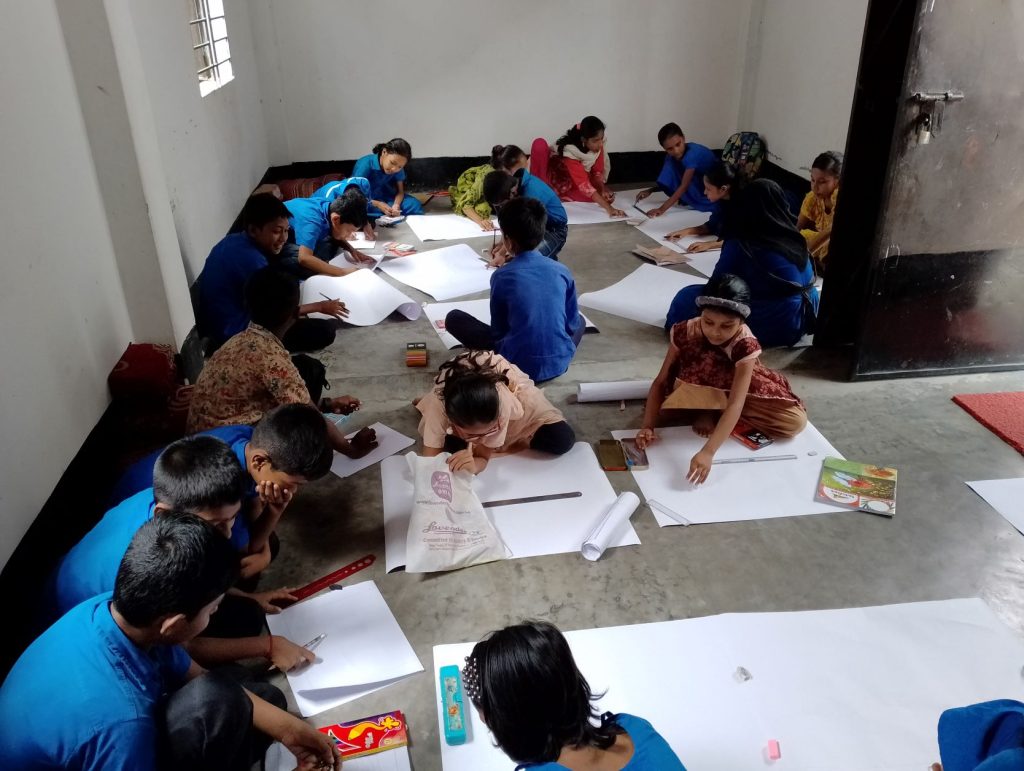 Vocational Training
We also run vocational training for women. A local woman is employed to oversee this training. Some  women are taught how to sew Bangladeshi kantha quilts, for which they get an income. This project is in  cooperation with another organization, which sells the quilts abroad. The second part of the women's  project is a sixteen-week machine sewing course. The first course after the pandemic started in January  and ended in May, 25 women graduated. The second course of the year, which is our 7th batch, started  in July with 34 enrolled women.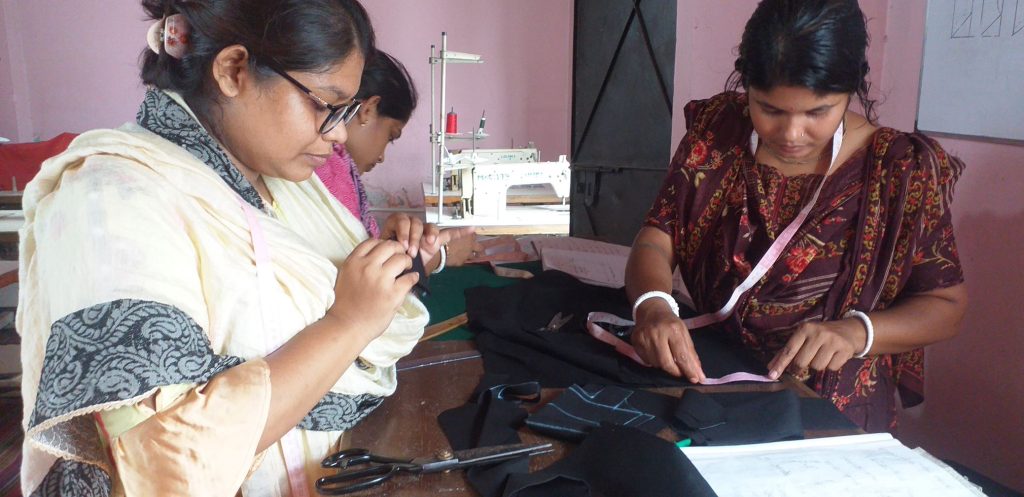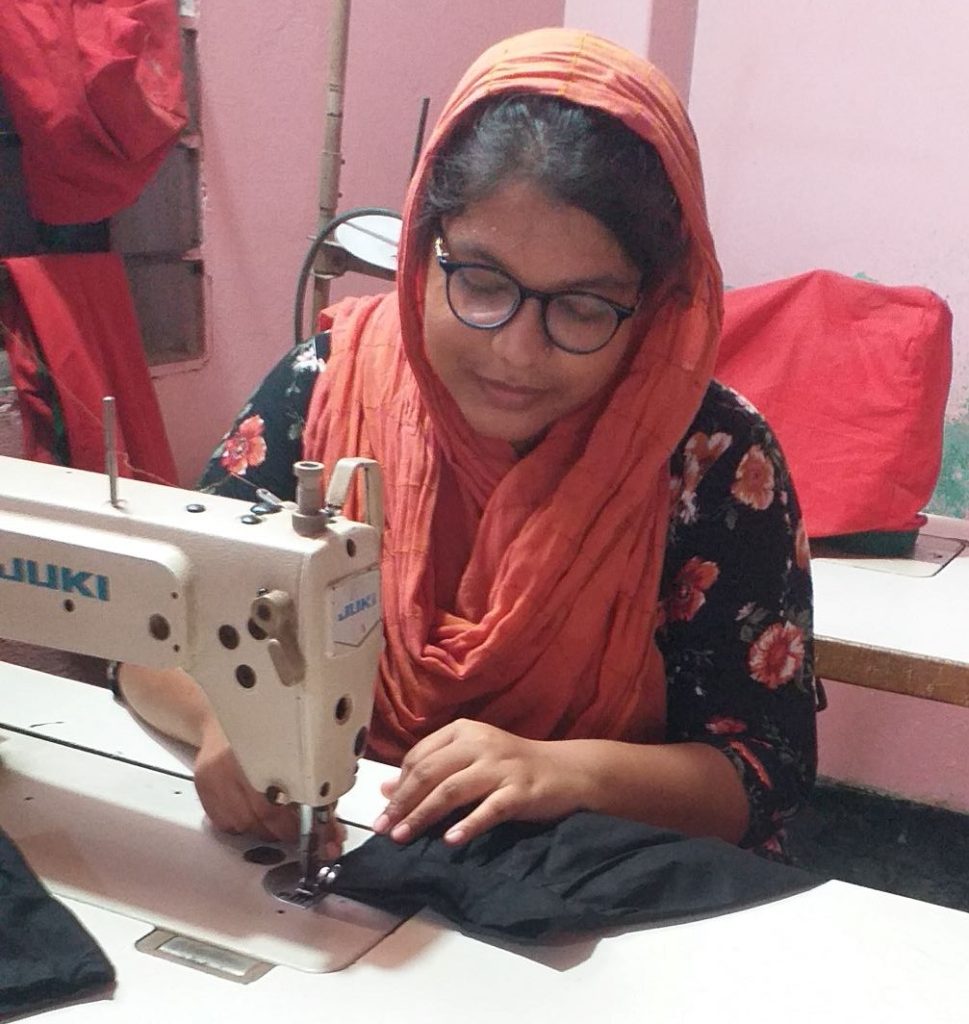 Health Program
The daunting challenge during the pandemic was the health of the urban poor people living in the slum  areas. During the heat of the pandemic and within the time of this report at TNEDC we did our possible  best to encourage the slum community where we work to maintain physical distance, wear masks, stay  at home, avoid crowds, wash their hands and cough into a bent elbow or tissue. We also produced masks  for our students, staff, & Community. In 2022 we have a plan to provide worms medicine to almost 3000  slum people, our students, staff & the community.