SIM-BD's Spoken English Program is an English learning program developed to help learners be fluent and proficient in spoken English skills. On a global front, it is becoming increasingly more important to have good English communication skills. Proficiency in English provides access to international universities and prestigious jobs. Our aim is to provide learners with the English skills needed in order to achieve success and become confident and fluent in English communication.
In addition to building fundamental grammar and vocabulary skills, we specialize in developing students' listening and speaking skills and confidence. Students can experience hearing various accents and learn correct pronunciation by learning from native English speakers. They hone their skills by participating in class discussions, debates, games, speeches and in other practical ways.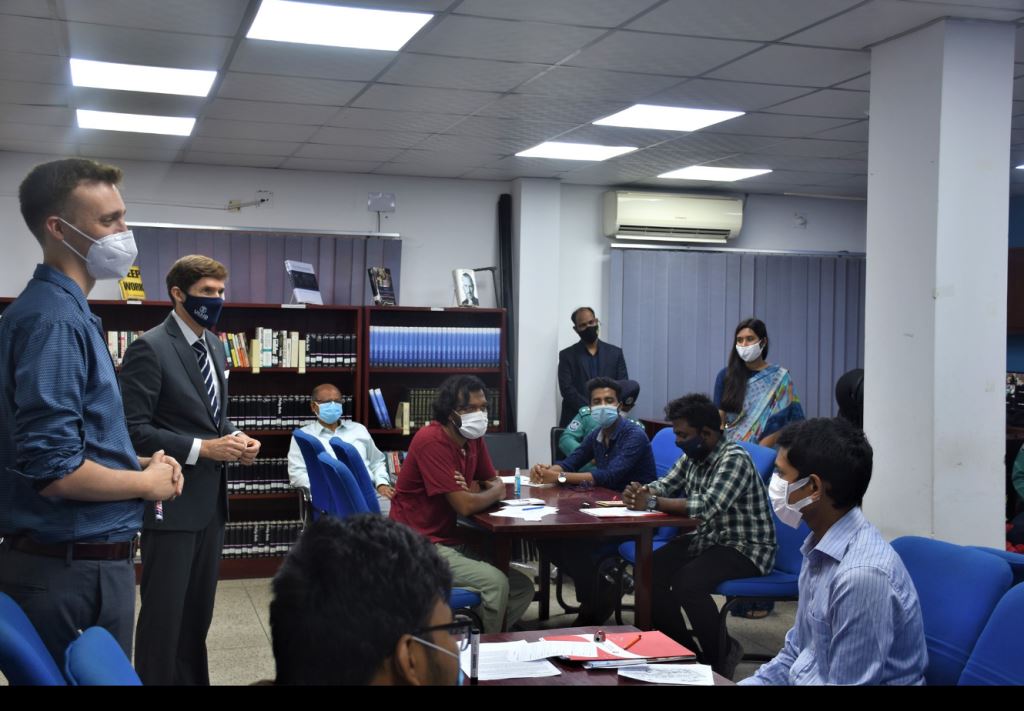 US Ambassador Earl R. Miller
We offer classes at any level from beginner to advanced, including specialized IELTS exam preparation. When enrolling, students are assessed and connected with others who are at their level of fluency to make their learning more successful. We also offer specialized courses such as workplace English and writing and conversation classes.
SIM-BD's Spoken English Program has two offices in Dhaka under the name "English Exchange" and one in Rajshahi under the name "Dialogue English Language Center". For businesses or organizations that would like to enroll their staff in a course, we also will do on-site teaching. For example, in Rajshahi our Dialogue English Language Center has a unique and strong partnership with The American Corner and Varendra University, where we offer basic English courses, spoken English conversation courses, and specialized IELTS preparation training from native English-speaking teachers.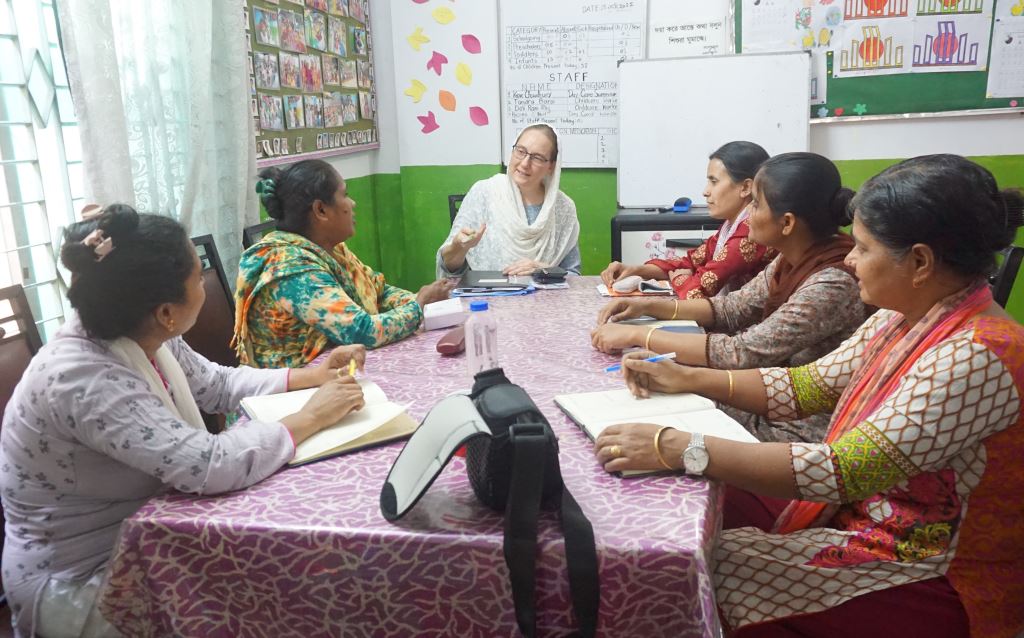 As a program of an officially NGOAB approved project, the ultimate goal of our English instruction is the development of Bangladeshi students and the wider Bangladeshi society. We do not offer our English instruction for profit and our ultimate aim is to make quality English instruction accessible and affordable for all.
Our goal is to help learners turn their English knowledge into a skill they can practically use while experiencing the beauty and diverse cultures of native English speakers – all in an environment that is relaxed and friendly. We desire to see learners be able to express themselves clearly and fluently in English. For More Click Here